Pre-registration is open for the English version of the new
That time I got reincarnated as a slime ISEKAI Memories mobile game, which is slated to launch in 2021!
Today, we're launching the official website, Facebook page, and trailer!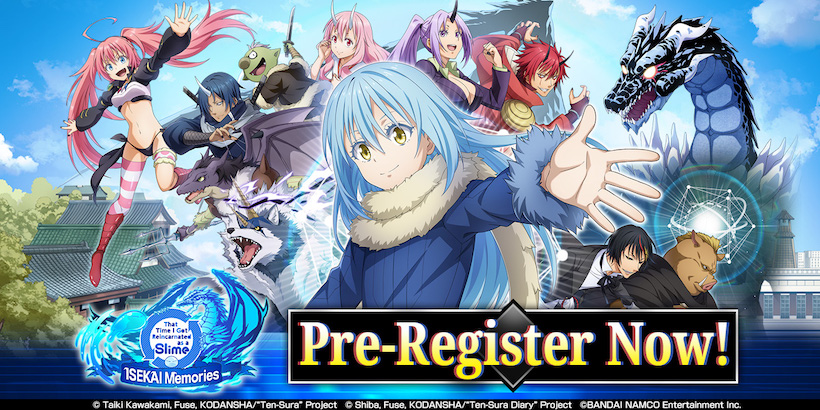 Head to our official YouTube channel to see the brand new trailer for That time I got reincarnated as a slime ISEKAI Memories!
Link:
https://www.youtube.com/watch?v=SUjUFdTRzvw
Relive the story from the anime, and embark on an original adventure, exclusively for this game, written under the supervision of Fuse, author of the original light novels. A stunning array of skills will be at your fingertips in an intuitive card-selection battle command system that players of all skill levels can easily master.
Be reborn as Rimuru, build your own nation, and work with your allies to make Tempest thrive!
Once the game launches, players will receive rewards based on how many people pre-register worldwide!
All sorts of useful items are on the table, including power-ups, equipment, and more!
The pre-registration campaign is your chance to recruit Shuna(300K pre-registered) in an exclusive outfit you won't see anywhere else! Her finishing move animation is awesome, and she's very effective in battle, so don't miss this opportunity! Pre-register today!
For more details about the pre-registration campaign, check out the special site!
Pre-registration site:
https://ten-sura-m.bn-ent.net/en/pre-campaign
Official Facebook page:
https://www.facebook.com/slime.isekaimemories/