Greeting, Chancellors!
This is Onishi, Producer of That Time I Got Reincarnated as a Slime: ISEKAI Memories!
Thank you for playing the game!
I introduced some of the highlights of the Half Anniversary in my Message from the Producer video,
but I'd like to take this chance to recap some of the details shared in the Japanese live broadcast.
Check out the Message from the Producer video here: https://fb.watch/cupuOLAJGt/
We've prepared tons of exciting content in celebration of the game's half-year milestone since its release, so look forward to it!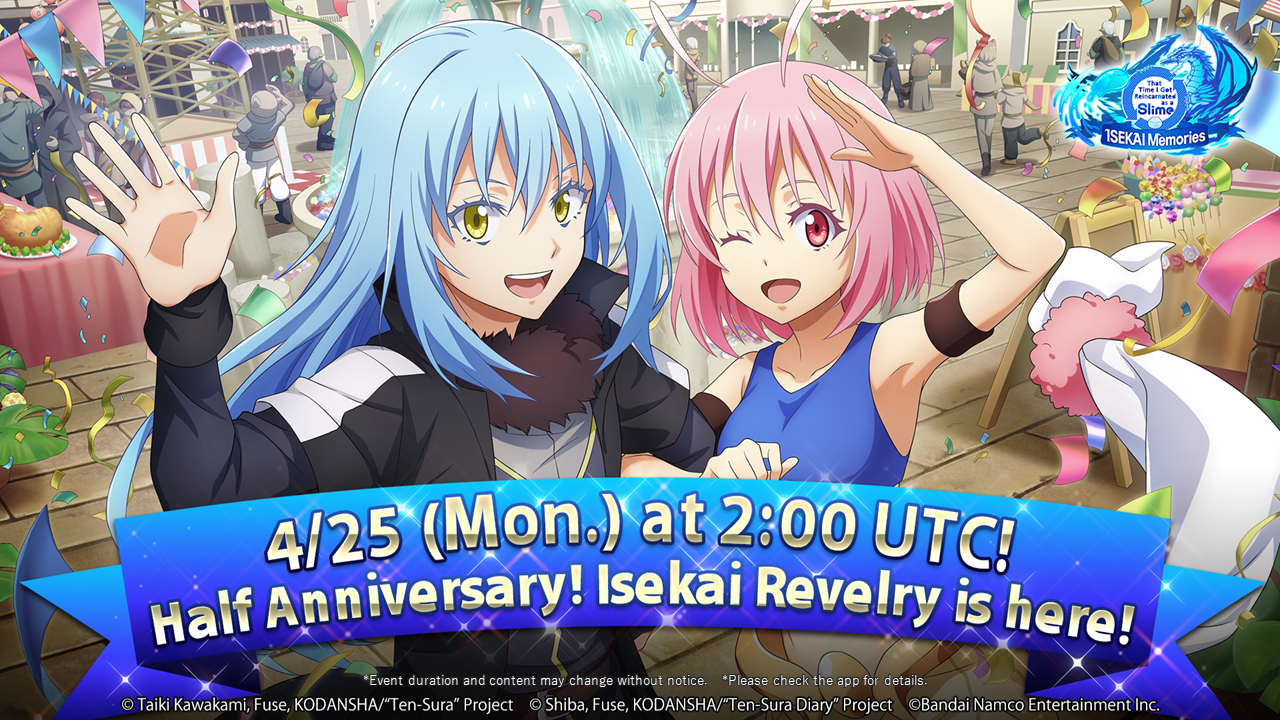 First up, Part 1 of the Half Anniversary Recruit will start on April 25th featuring 3 characters! Plus, the drop rate of

5

★

characters will be raised from

4%

to

5%

.
A secret character will also be revealed on April 25th, so don't miss it!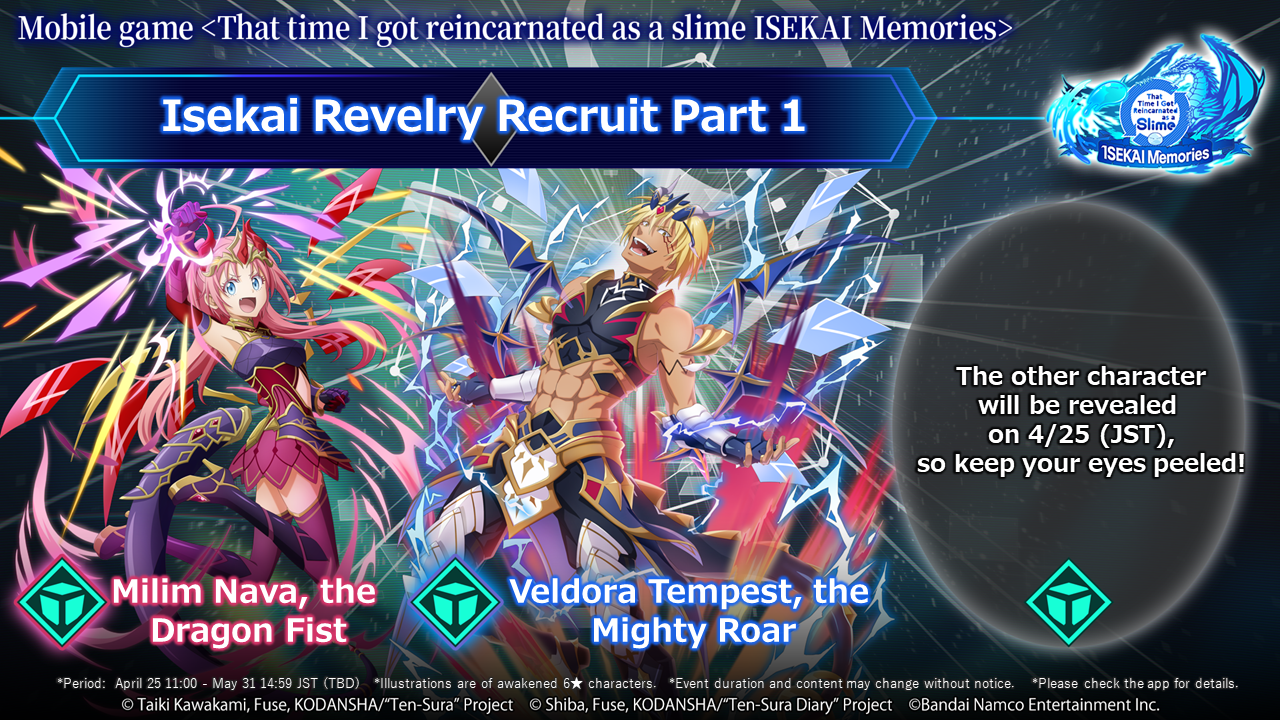 And you can get enough Magicrystals & Recruit Tickets for a 55x Recruit!
You can get even more as quest and mission rewards.
*Players who log in by May 12 and then log in every day until May 31 will be able to Recruit up to 55 times.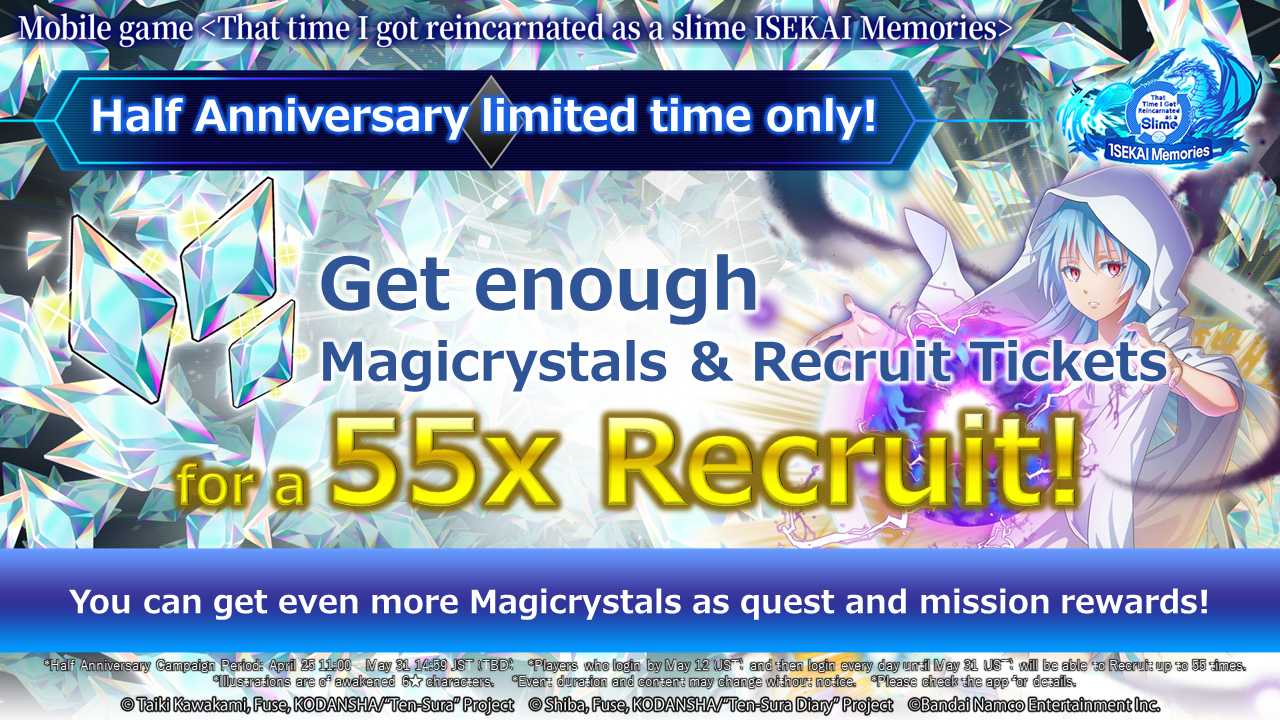 In addition, there will be a limited-time,

once-daily free Recruit where a 4★ or higher character is guaranteed!
Make sure you check out the Recruits every day!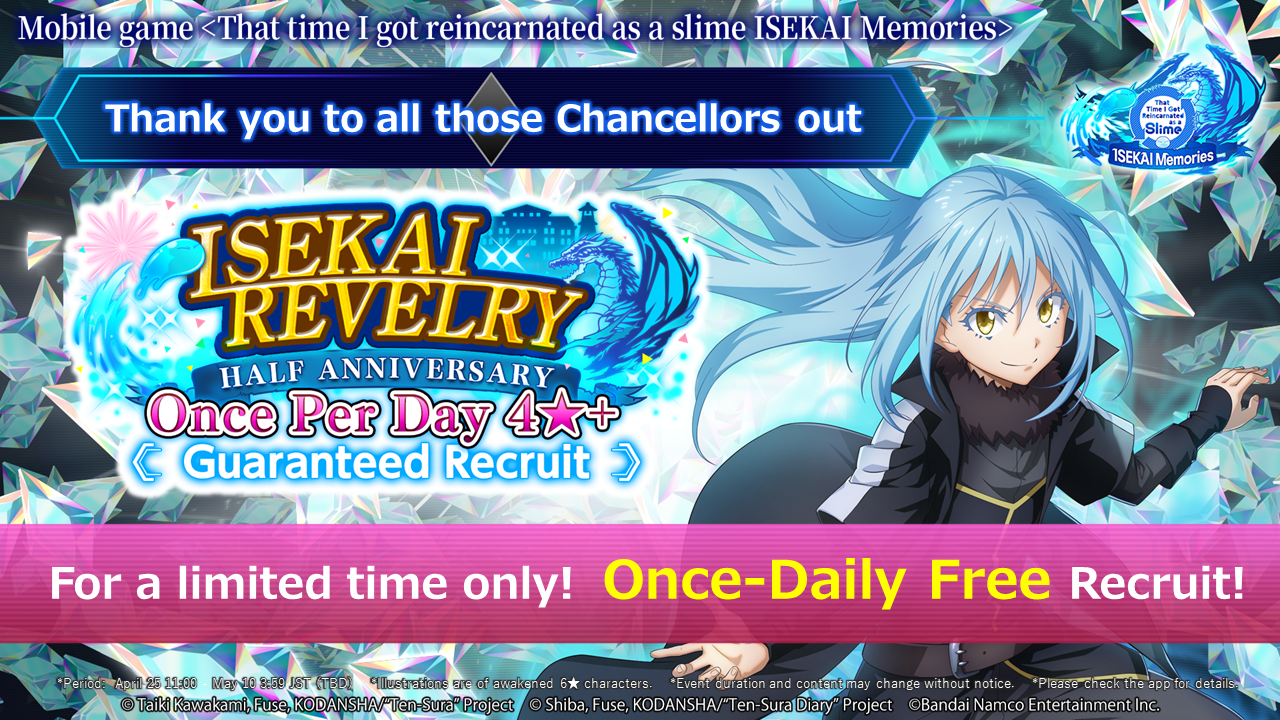 Special ticket packs only available during the Half Anniversary will also be released!
Choose which 5★ character you want with the commemorative

Isekai Revelry 5-Star Free Choice Ticket Packs!

Also, starting in late April, Dark-, Wind-, and Fire-Attribute Characters from previous Featured Recruits will be added to standard Recruits!
And in May, the

4★ characters Suphia and Grucius will be added!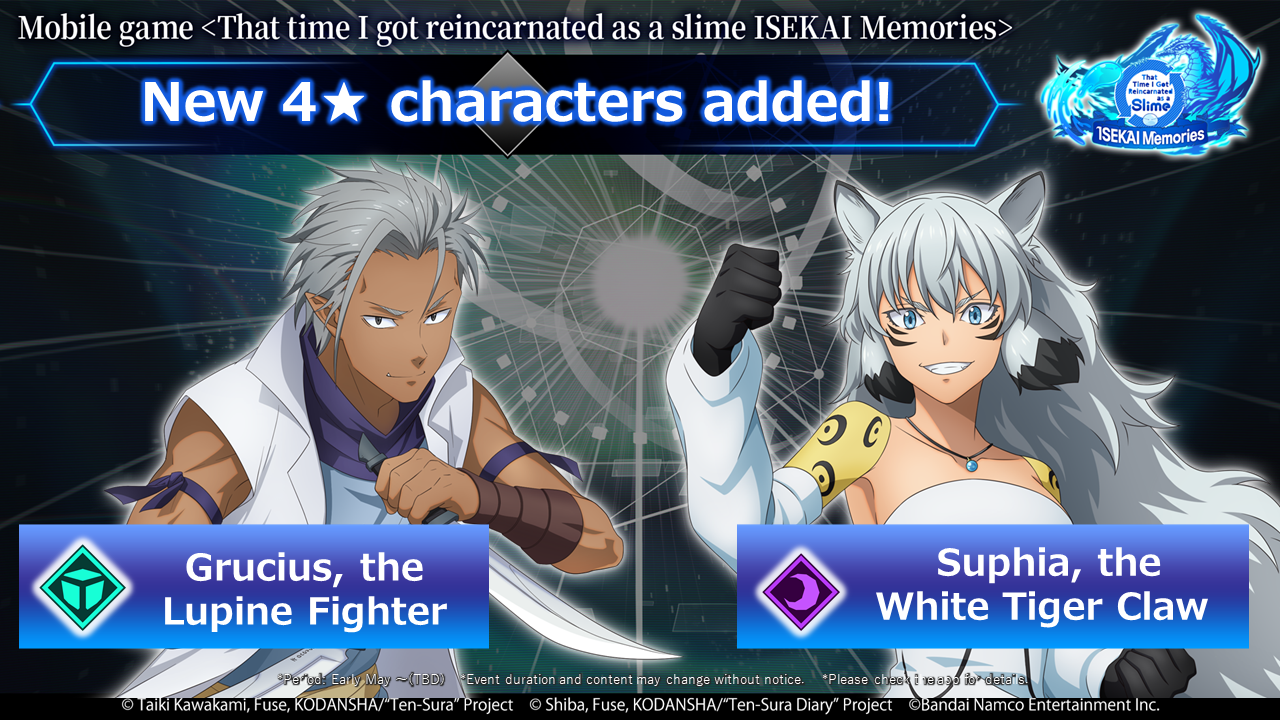 New stories with scripts written by the team behind the TenSura anime will also be featured in the game, complete with voice acting!
Four stories depicting daily life in Tempest will be added.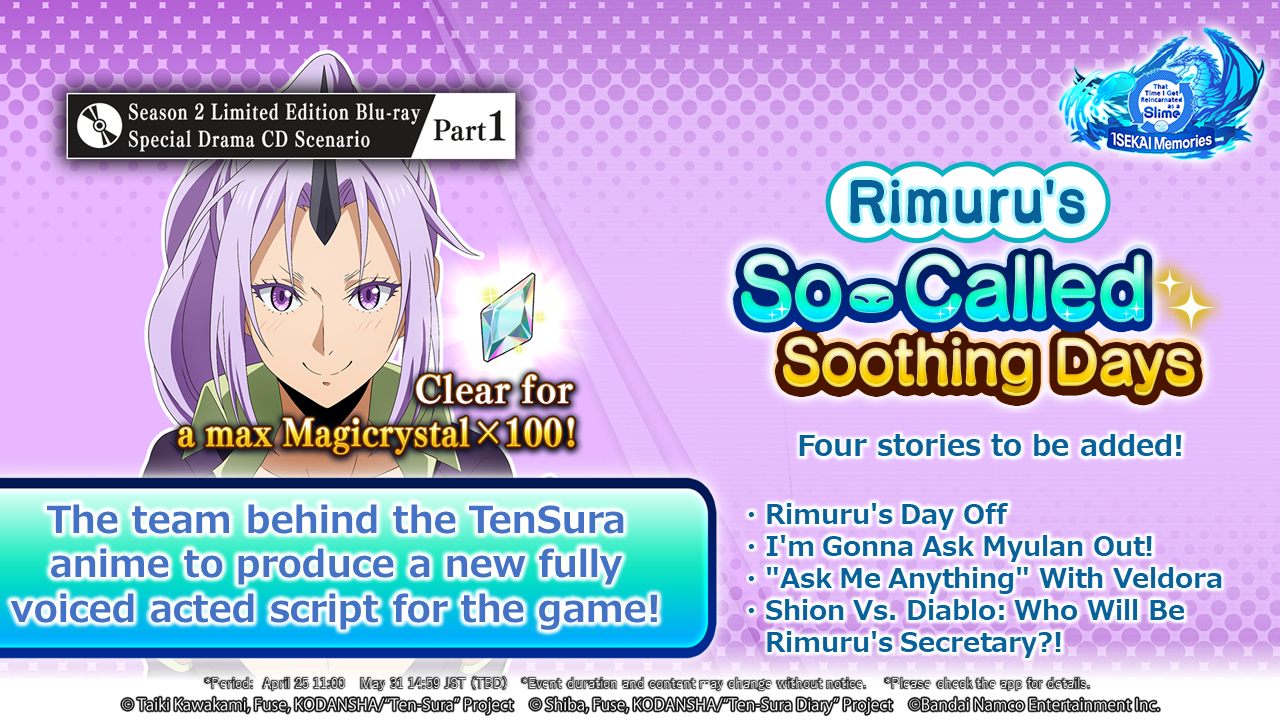 Plus, the new area "Eastern Block - Riverside" & a story for the new area will be added!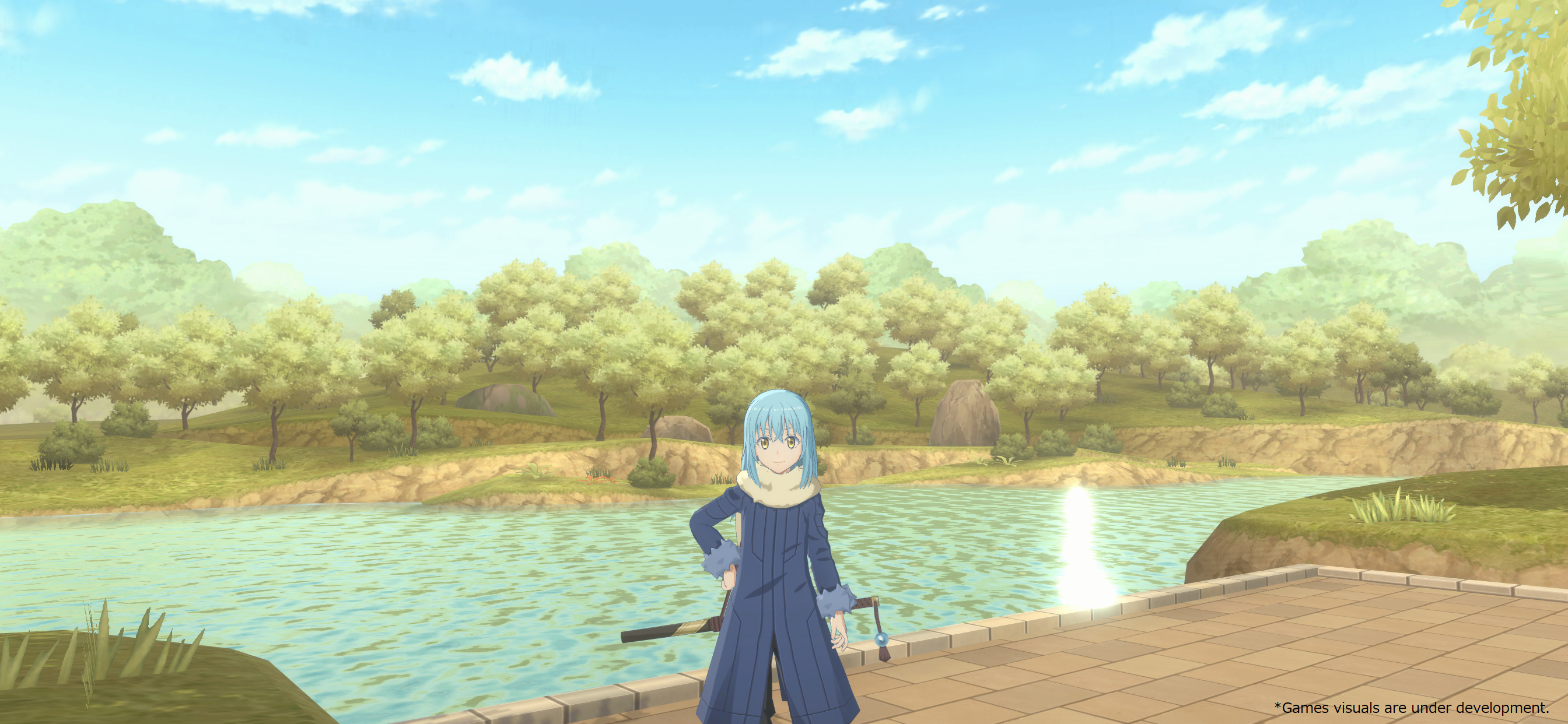 • New buildings for the new area!
• Myulan and Soka to appear in town!
• Converse with characters using a list menu!
• Subquests added starting in May! Begin Quests by speaking with Tempest citizens!
The following features are also scheduled to be added!
▼Scheduled for the 4/22 Ver.1.2.0 Update
• Ability to instantly travel to companions via home screen menu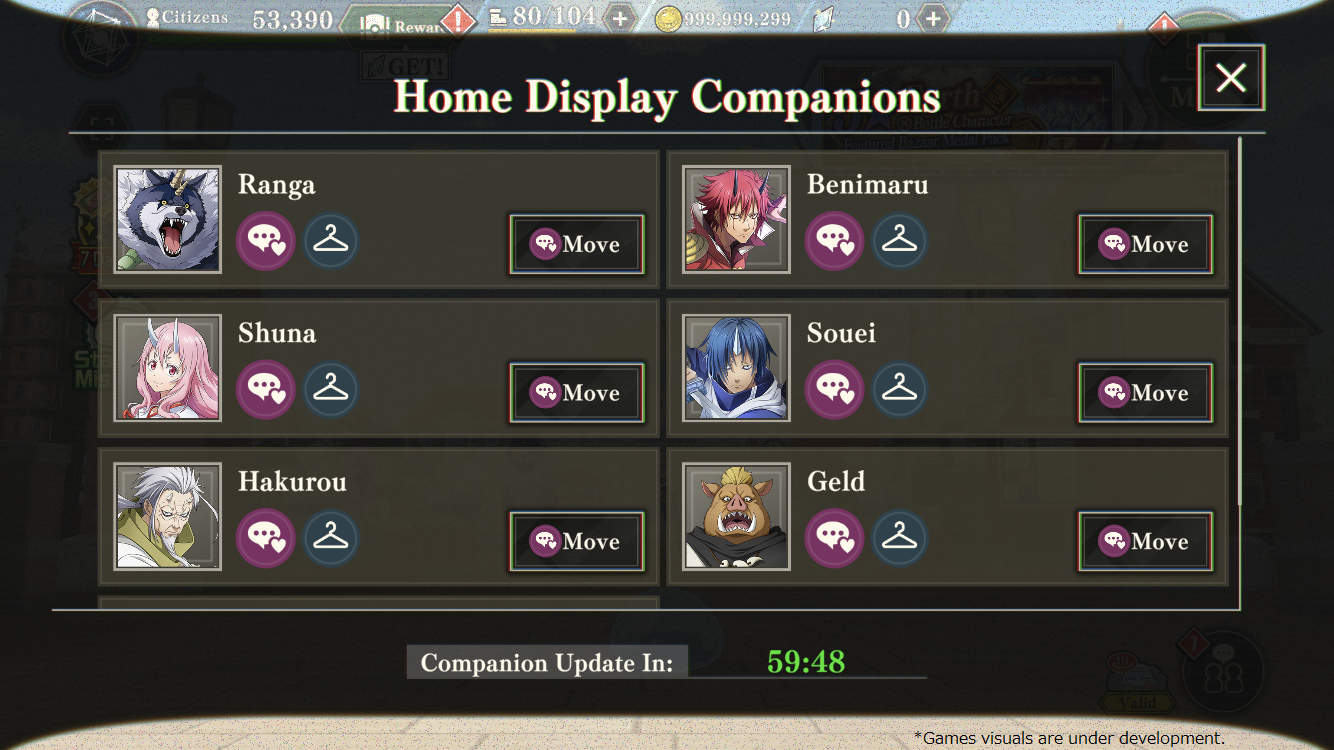 ▼Scheduled for 4/25
• Main Story Chapters 13 & 14
• Rewards from past events are back as Flashback Crystals, which you can exchange with event items obtainable from completing story quests!
• To make things easier, the story quest stamina consumption will be halved!
• Limited-time exchange items to be added to the Izis Coin Bazaar!
└5★ Battle Character Guaranteed Recruit Ticket, Octagram Emblem, Platinum Blacksmith's Hammer, etc.
• Leon to be added to the Octagram Emblem series
• New levels to be added to Loup Loupe
▼Scheduled for Future Release
• The ability to play Loup Loupe while Parallel Processing!
• Expansion of protection-based support: Add 2 protection characters to a single party!
• Plus, a new way to strengthen characters! A 6th status board will be added!
• Release Schedule Yet to Be Determined: New large-scale battle content currently under development!
The Half Anniversary will be packed full of awesome content, so please be on the lookout for it!
Producer Onishi