Greetings Chancellors! Thank you for playing That Time I Got Reincarnated as a Slime: ISEKAI Memories!
We recently invited you to submit your designs in the categories of desserts and outfits to the Slime IM 1st Anniversary Illustration Contest.
Producer Onishi, the dev team, and the promotions team all pitched in to judge, because it wasn't easy to choose! Thank you, everyone, for your excellent entries! We'd like to showcase some of them here.
They're also featured in a Letter from the Producer. Check that video out here:
https://www.youtube.com/watch?v=5JtlYi2yu28
Outfit Category 1st Place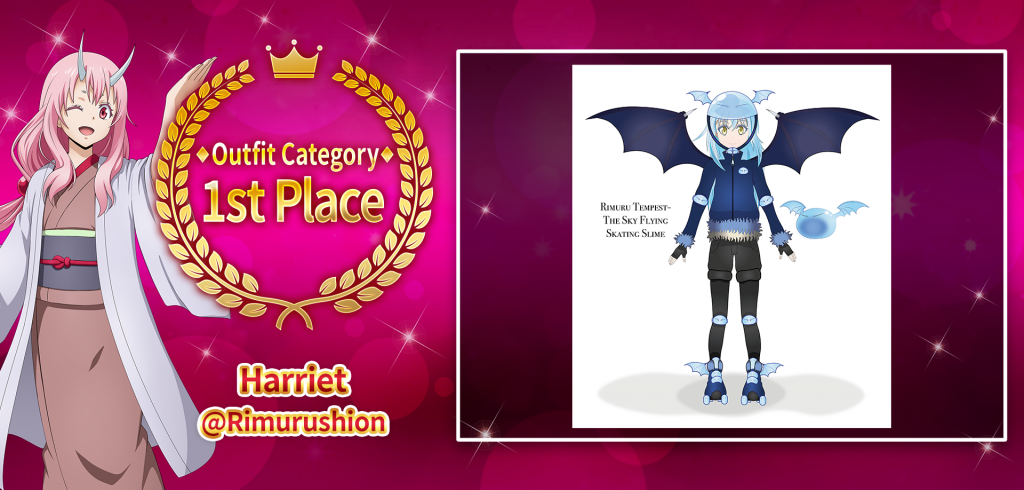 Staff Comment:
This entry is titled "The Sky Flying Skating Slime." If you look closely, there are little Rimurus on the knee guards, the boots, even the hat and laces! Maybe Rimuru enjoys a leisurely stroll through the clouds on his days off.
Outfit Category Staff Pick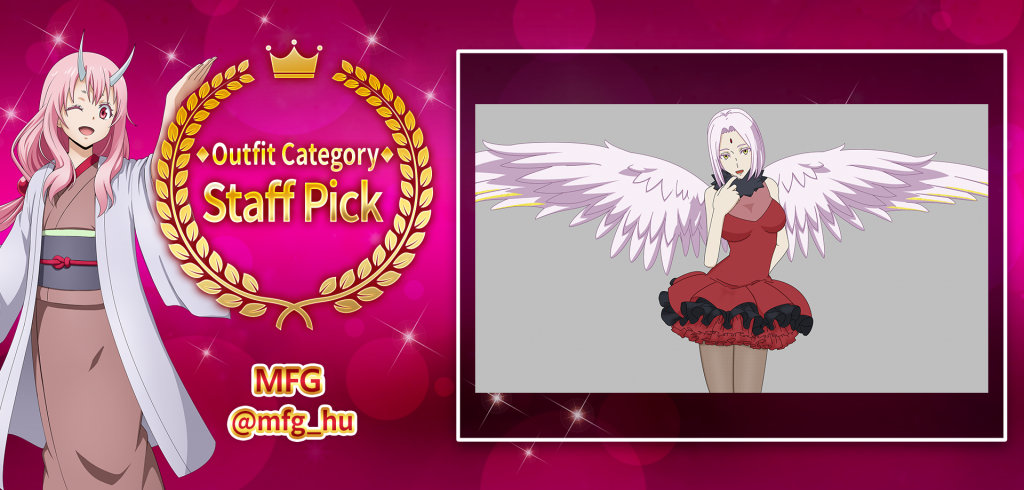 Staff Comment:
This outfit was designed for Frey.
The form-fitting cut is perfect for her mature style. All the frills on the skirt give it a cute touch too!
Dessert Category 1st Place
Staff Comment:
This adorable dessert is called "Great Rimuru Macaron."
Topped with a crown and some tasty-looking sauce, it makes you wonder what flavor the cream filling is! Let's hope Raphael likes it!
Dessert Category Staff Pick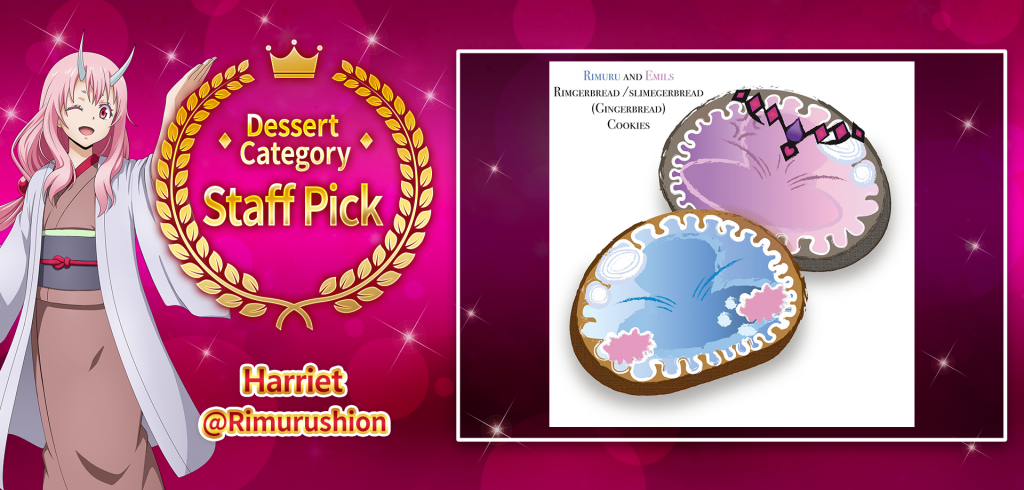 Staff Comment:
Here we have cookie versions of Rimuru and ISEKAI Memories original character Emils. Not gingerbread, but Slimegerbread! Super cute. The perfect Tempest souvenir. Even if Emils looks a little grumpy...
What did you think? The winning designs in each category are scheduled to be added to the game.
Make sure to look out for those!
*We plan to have the winning costume design redrawn by an ISEKAI Memories designer and added to the in-app gallery. The dessert design, we plan to add as a cooking item.
*We plan to add the contest-related items to the game sometime from summer 2023 onward, but the schedule may change without notice.
*In-game implementation for Japanese and international winners may not occur at the same time.
*Only 1st place entries in each category are eligible for in-game implementation.