Hello, everyone! This is Onishi, Producer of ISEKAI Memories.
Thanks for joining me for the third installment
of the ISEKAI Memories Developers' Diary!
Today, I'd like to talk to you about Demon Lord Series Milim.
We unveiled her the other day at TOKYO GAME SHOW.
First, let's take a look at her basic design.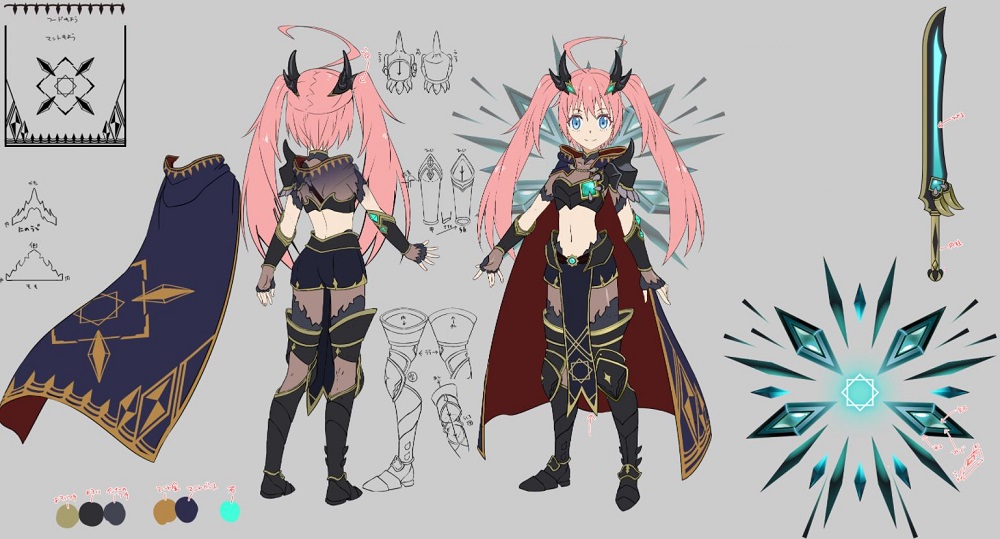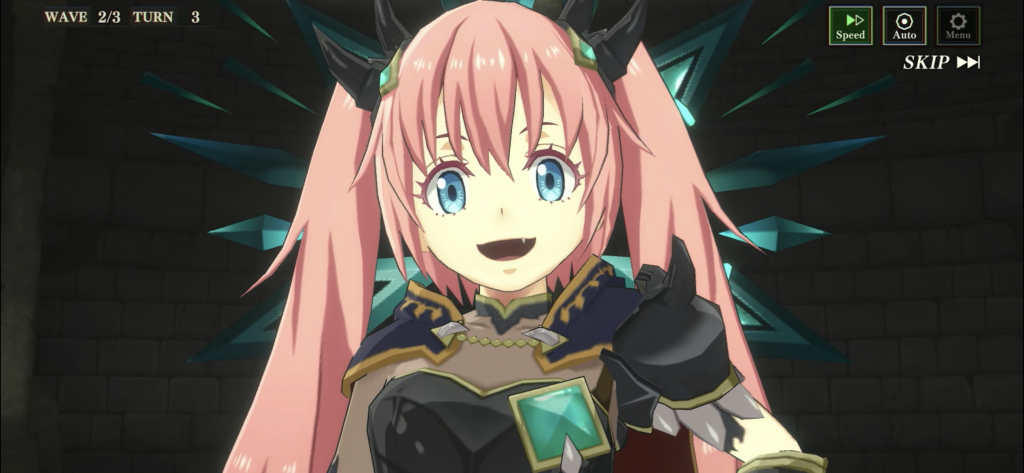 As you might guess from the name "Demon Lord Series", we're planning to deck out all eight Demon Lords in costumes with a single theme.
When you see Octagram all lined up together, it'll send shivers down your spine!
We decided to go with a dark color scheme, with a gem in an accent color representing each character's element.
That's enough technical detail, I think.
The next part is really important, so let me crank up the font...
She won't be available to Recruit!
However...
If you work hard on the monthly events, she'll join your party!
You can trade for this version of Milim using items obtained from events, so play them each month to gain this powerful ally! She'll be a force to be reckoned with, so you're going to want her on your side. I mean, obviously... She's a Demon Lord.
Here, check out this video of her finishing move!
Official Facebook:
https://fb.watch/8N0SdIQ6qT/
When I first saw that, I thought, "Whoa! She needs to be a Recruitable character!"
But I'm afraid not.
You'll have to fight for her in the events!
We'll be adding other Demon Lords in special costumes regularly, you won't want to miss them!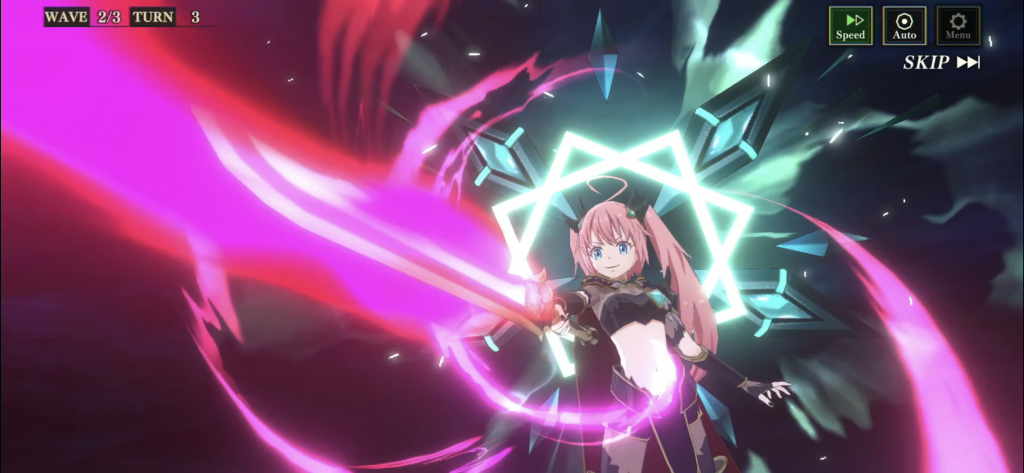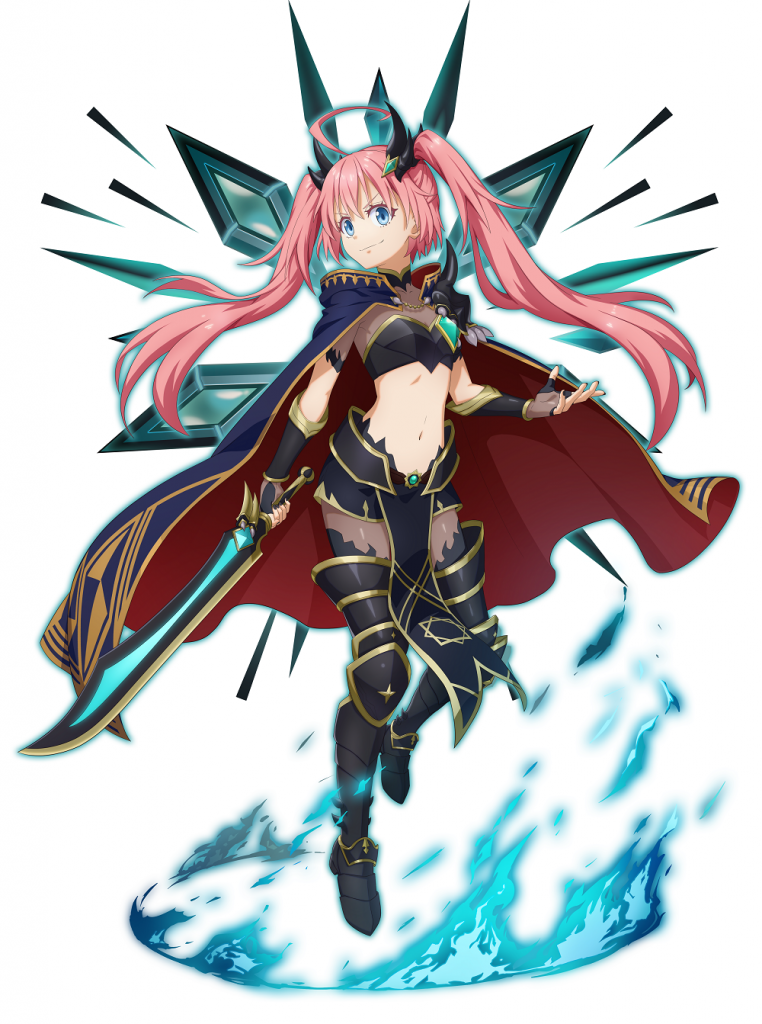 Onishi