Greetings, Chancellors!
This is Onishi, Producer of "That Time I Got Reincarnated as a Slime: ISEKAI Memories"!
Thank you for playing the game!
In July in Japan, students are wrapping up their exams and starting their summer vacations. It's time to head to the pool, watch fireworks, and take in the summer festivals.
You know summer has arrived when you start seeing people wearing yukata around town.
My birthday is in July, so I always get excited when summer's on the way!
All right, then!
We've got new events, characters, and function updates to talk about!
■New Story Event: "Mushroom Hazard"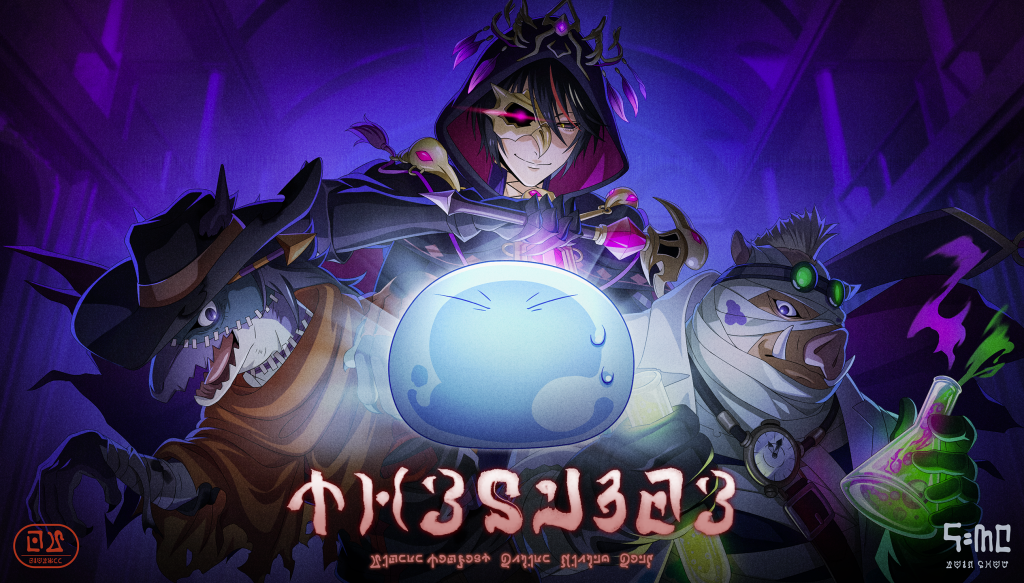 *Visuals are currently under development.
<Story>

Tempest is beset by a fearsome fungal infestation! What starts
out as a fun dare takes a horrific turn for Rimuru and his friends! It's up to necromancer Diablo, zombie gunman Gabiru, and mummified mad scientist Geld to save the town!
A midsummer tale of terror comes to life in Tempest. Beat the heat with a bone-chilling summer treat...if you dare!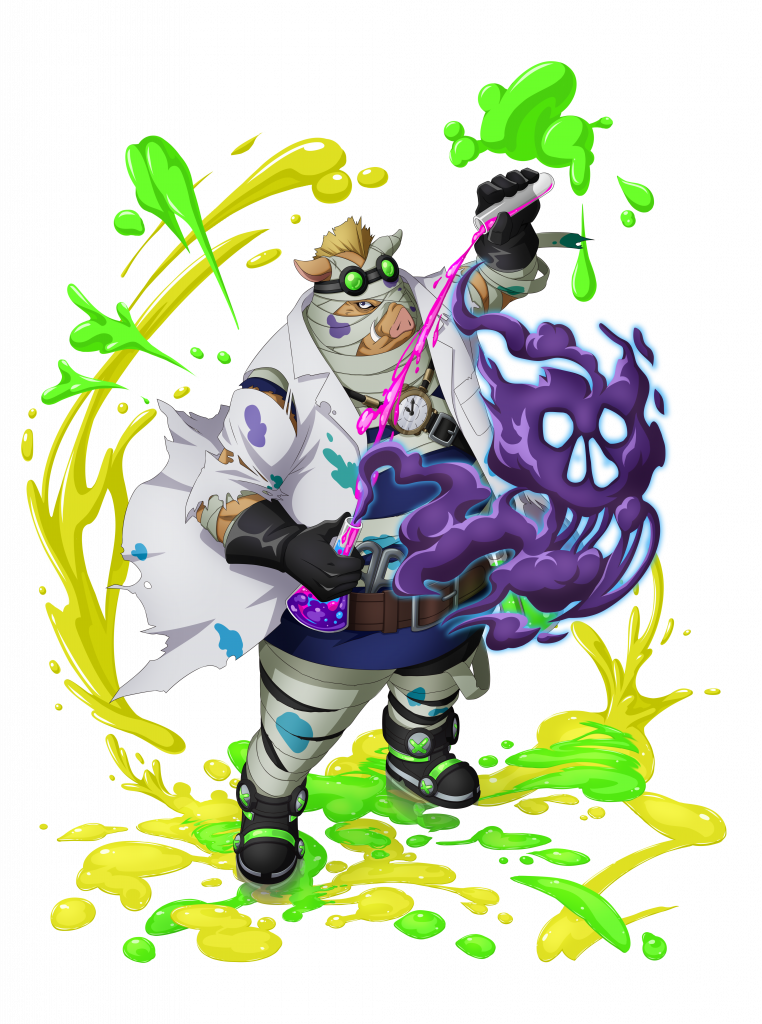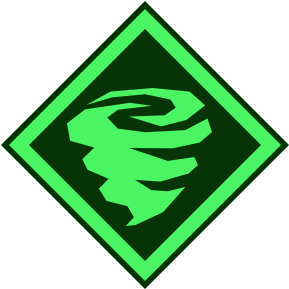 Geld, the Terrible Experiment
*Image from his 6★ form.
*Players will receive in 5★ form.
Geld is the event character this time!

He comes with a soul-changing skill that's extremely useful in battle!
This will be Geld's first appearance in a new outfit in this game.
I can't see him ever wearing something like this in the anime, so it should be fun to see Geld break character a little!
Event period: 6/30 (Thu) - 7/28 (Thu) 5:59 UTC (TBD)
* Event period and content may change without notice.
■New Recruit: "Mushroom Hazard"
Here's where you can get your hands on necromancer Diablo and zombie gunman Gabiru!
Gabiru, the Badlands Dragonewt comes with a Protection Skill brand new to the game.
This skill supports the ally with the highest ATK, making it possible to create a specialized party of attackers.
Diablo has an attack-boosting skill, which makes him a great combo with Gabiru. Check them out in-game! Don't miss out on these excellent additions to your party!
■Gabiru's Protection Skill
・Changes Soul of Skills into Soul of Divine Protection.
・Increases M-ATK of ally with highest ATK (Turns: 1)
・Increases skill points
■Diablo's Skill

Skill①
・Increases own ATK by 20% (Turns: 3)
・Boosts all of own Soul gauge increases by 10% (Turns: 3)
Skill②
・Increases own critical rate (Turns: 1)
・Decreases a single target's DEF (Turns: 1)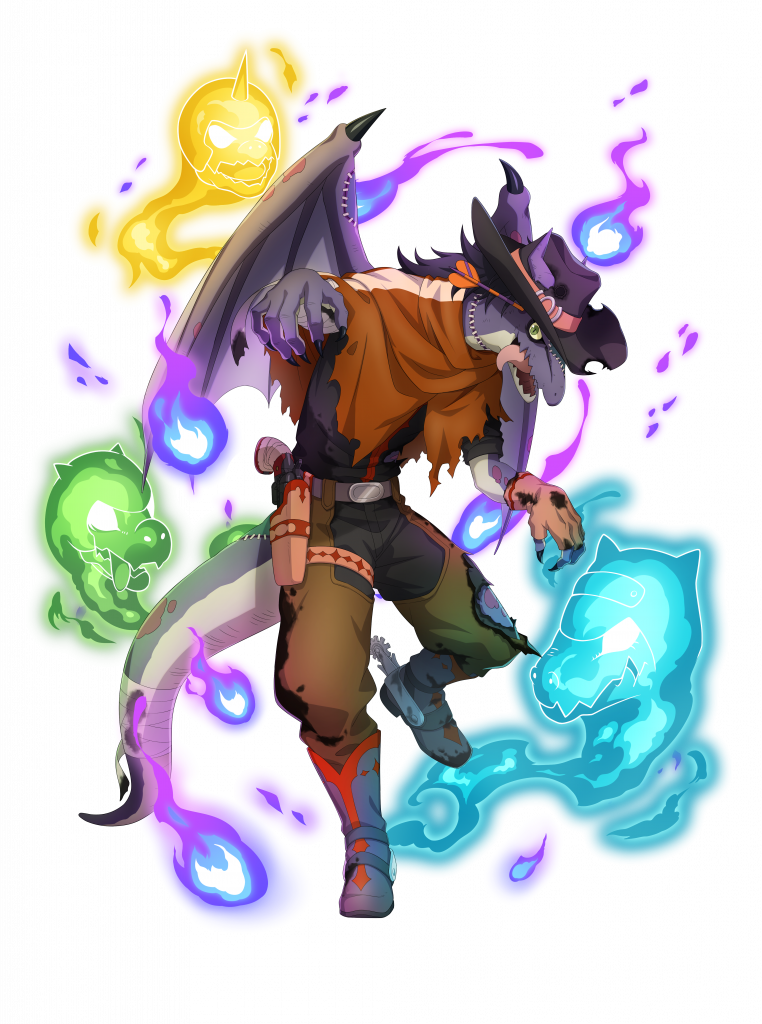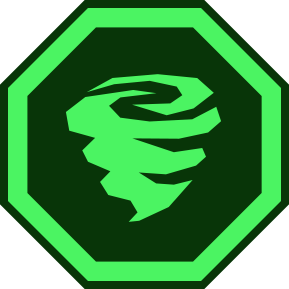 Gabiru, the Badlands Dragonewt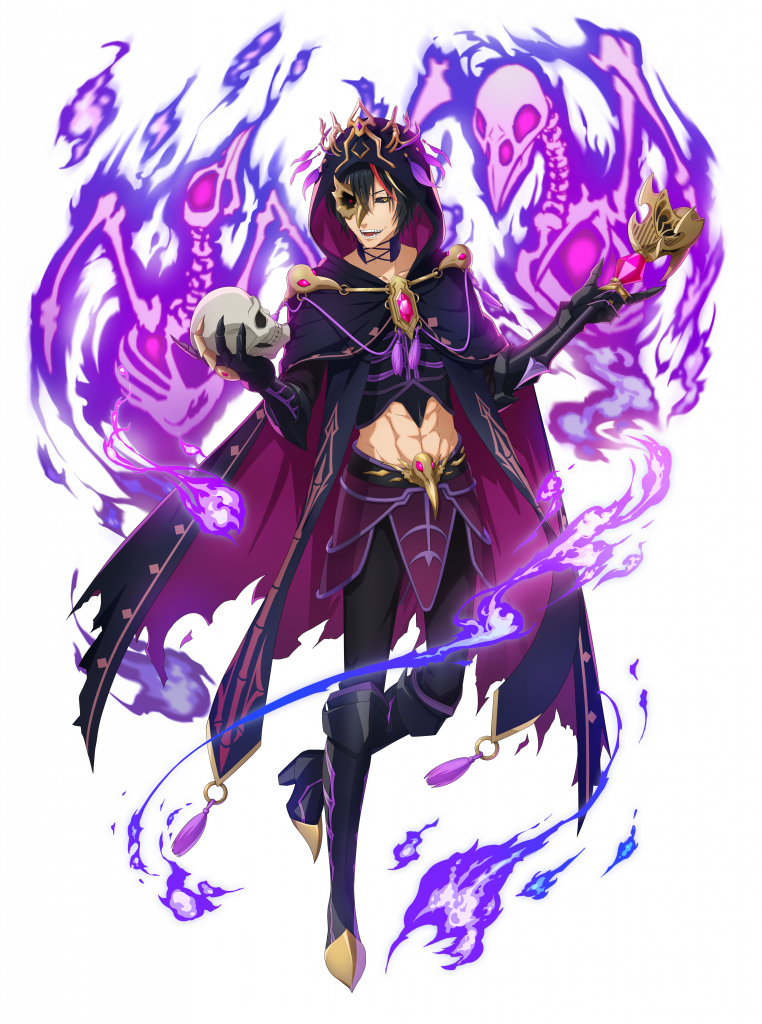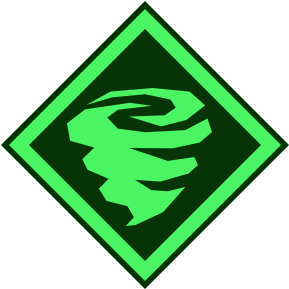 Diablo, the Necromancing Devil
*Images from 6★ forms.
*Will appear in Recruits at 5★.
Event Period: 6/30 (Thu) - 7/28 (Thu) 5:59 UTC (TBD)
* Event period and content may change without notice.
■Mushroom Hazard Character Design Sneak Peek!
Geld is a mummy/mad scientist mashup. Gabiru is a gunman/zombie. Diablo is a necromancer/king. Each costume is a blend of two elements.


You won't see these characters sporting bold style mashups like these anywhere but ISEKAI Memories.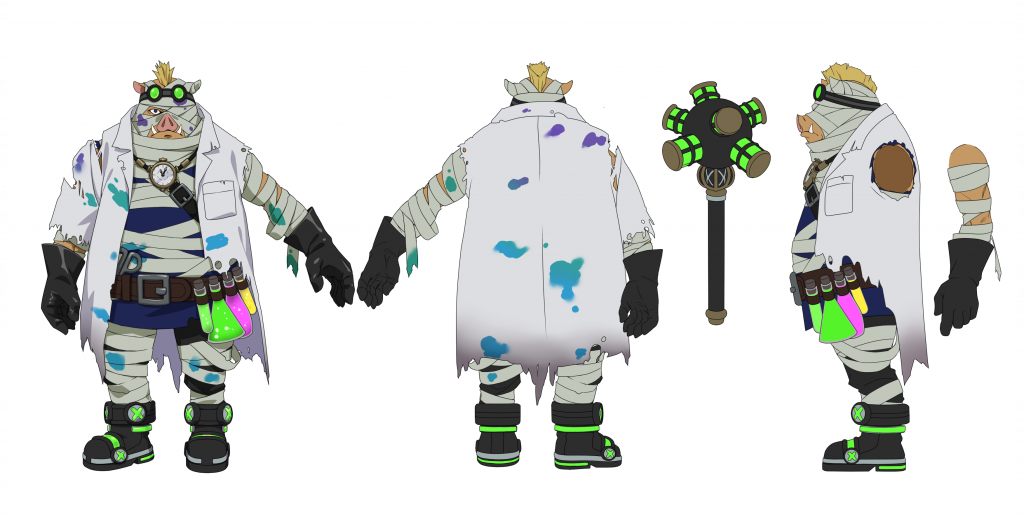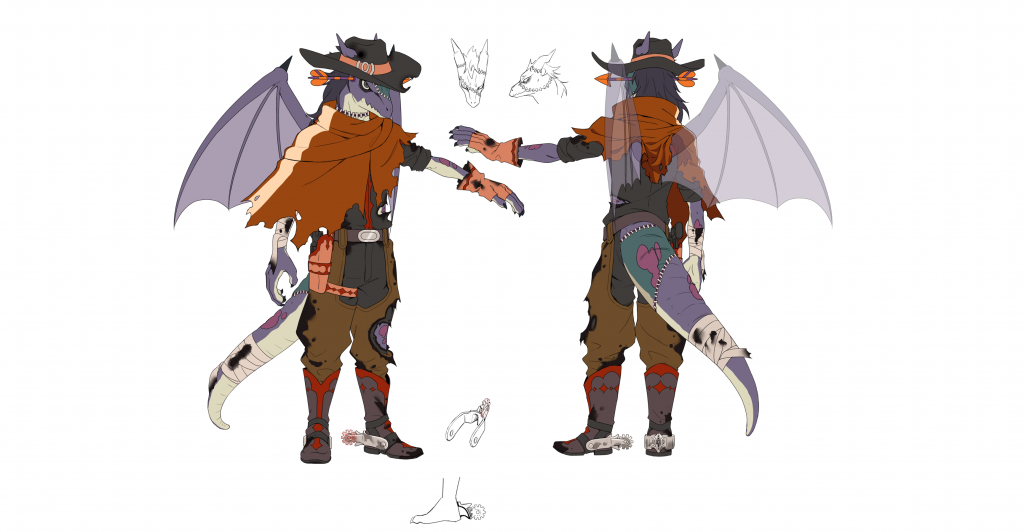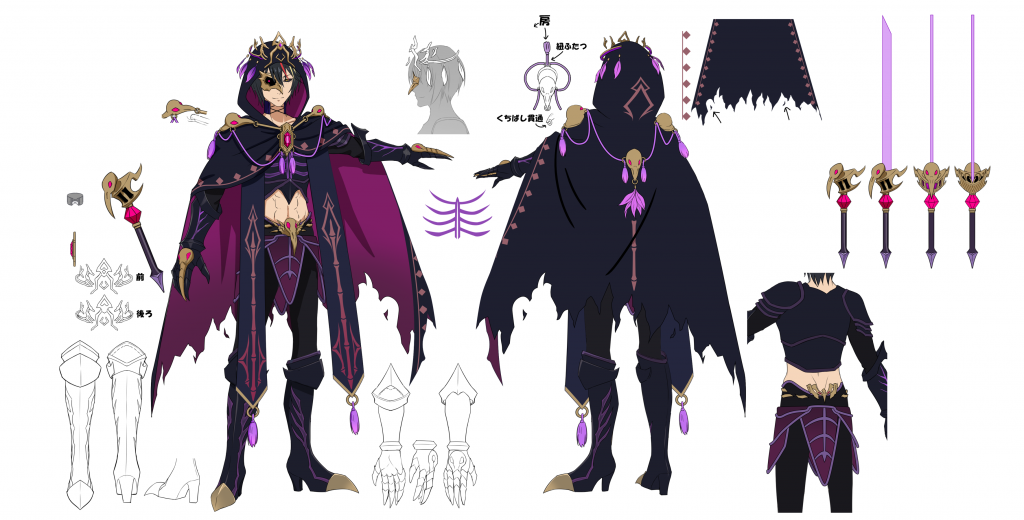 ■Luminus Joins the Octagram Lineup!
Our 5th Octagram character, Luminus, the Elegant Blood, will be here soon!
They more than live up to her Demon Lord title, so make sure to collect all the Octagram Emblems you can during the event, and add her to your party!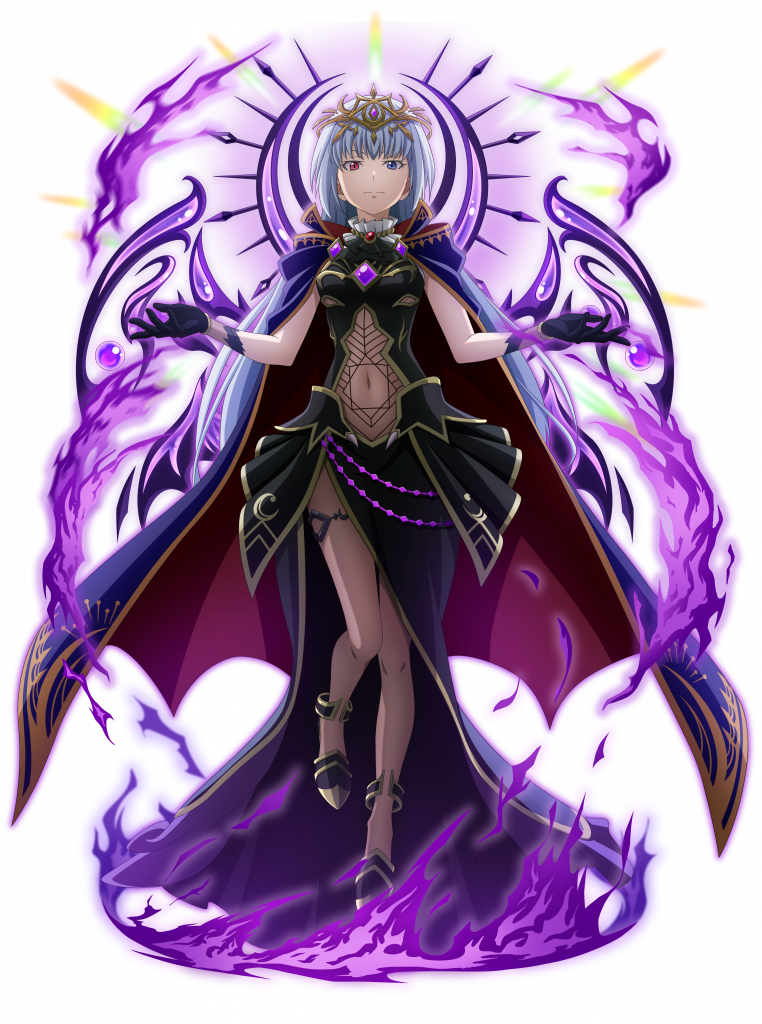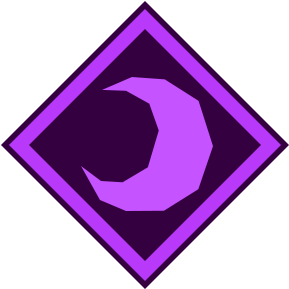 Luminus, the Elegant Blood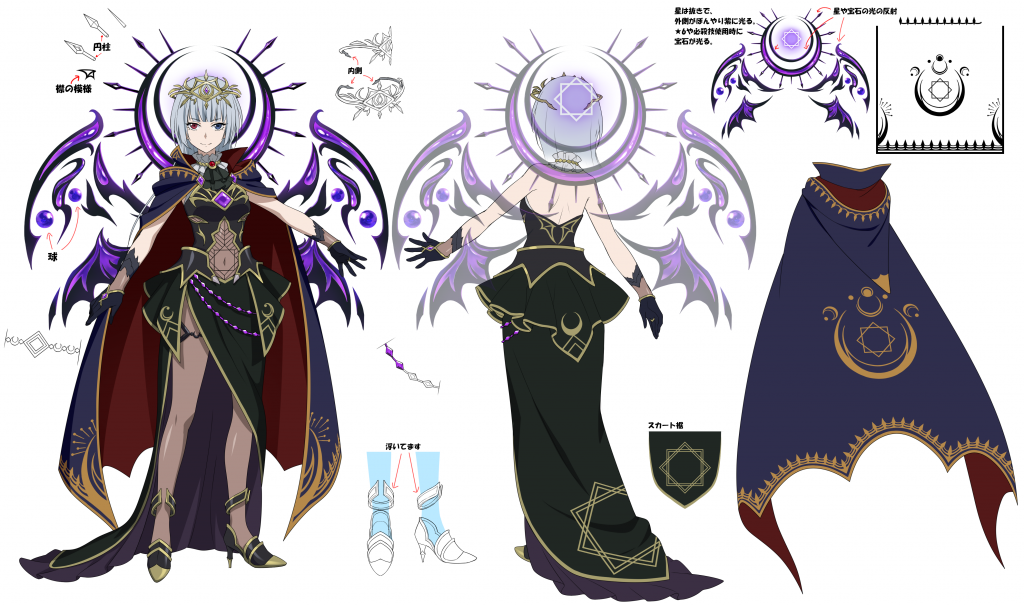 ■Function Updates!
<Hero's Jubilee>
There will be a new title available to earn with Hero's Jubilee Rank Points.
This title ranks even higher than the current top-tier title, Awakened Demon Lord!
We plan to keep improving the Hero's Jubilee to make it even more fun, so stay tuned for that!
<Nation-Building>
New subquests in town!
You can unlock subquests by conversing with townsfolk. Clearing those quests will net you Magicrystals and other rewards.
So get to know your Tempest neighbors better and live your best Isekai life!
Plus, you'll finally be able to run into Diablo and Veldora in town!
You'll need to advance in the Main Story to unlock them, though, so now's a great time to catch up on that!
Period: 6/30 (Thu) 2:00 UTC (TBD) –
* Event period and content may change without notice.
<New Main Story Chapters>
Chapters 15 and 16 will be added in this update! Expect new and original stories featuring Shinsha and Izis.
<The Slime Diaries Collaboration>
In mid-July, we'll be kicking off a collaboration with The Slime Diaries, the That Time I Got Reincarnated as a Slime spin-off series! You'll be able to follow the story of The Slime Diaries, as well as enjoy some new quests!
<Loup Loupe>
In mid-July, the 40th Floor will be unlocked!
Plus, the update will allow you to complete Loup Loupe battles while simultaneously using Parallel Processing on Normal quests!

<Large-Scale Battle Content>
We're currently developing content that will offer players a new battle format.
I can't give you a release date yet, but I'm sure you'll enjoy it, so keep an eye out for more on that!
We aim to bring you events and battles every month that'll keep ISEKAI Memories fresh and fun.
We love seeing your feedback on social media, so feel free to share your thoughts and comments!
Onishi